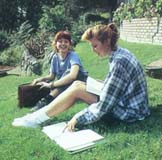 Involve your neighbours
in Banning Pesticides!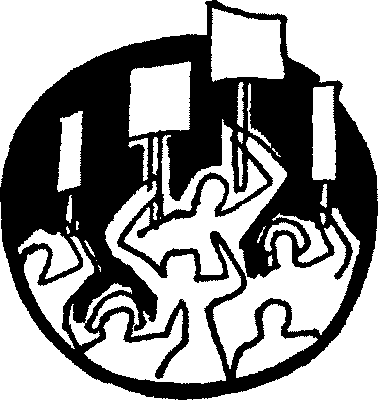 Protest organizations
using pesticides.

Write letters to the
Editor of your local paper
HELP BAN PESTICIDES

Petition Parliament
There are many ways that you can help Ban Pesticides. CAPS most important current intiative requires citizens to collect 35 to 100 signatures on a petition that would be read in the House of Commons by their MP's. Please read "Citizens to Petition Parliament" for information and a print-ready petition. This is a critical campaign to keep this issue in the forefront of the parliamentary process, so start collecting signatures now!

Write a letter!
Our Federal Government needs to hear from you, now! You can do this by emailing, faxing, calling or mailing Prime Minister Jean Chretien, Health Minister Allan Rock, Environment Minister David Anderson, Agriculture Minister Lyle Vanclief and demanding an immediate ban on cosmetic pesticides and an immediate phase out of agricultural pesticides.

We have created direct email links to each of these ministers, documented their mailing addresses, fax and phone numbers and written a sample letter for your persual. We also recommend you send a letter to your local MP. Please visit our complete MP contact information list for emails, fax #'s etc. of your local representative.

Here is a sample letter and links to the P.M., Health Minister etc. . Please send a letter today... and expect an acknowledgement from the Prime Minster's Office in short order.

Spread The Word
Did you know that cities like Toronto & Hamilton apply two to six times the volume of pesticides per square kilometre than farmers in rural Southern Ontario? This means that children in residential areas are being confronted by cosmetic pesticides at every turn. Spreading the word in suburban communities is, therefore, integral to our campaign. So, we encourage Canadians to speak to their neighbours and communities about BANNING PESTICIDES. Please print our Help Ban Pesticides flyer and drop it in mailboxes around your community. It may help raise awareness of the dangers that our children face through innocent exposure to pesticides. Please let us know how you do!

If you're interested in becoming more active in the fight, please print our Petition To Ban Pesticides (word document). Take it to neighbours, friends, malls, events and ask people to sign. When you've exhausted all avenues and are satisfied with the number of names on your petition, email or call us (905 692-4546) and we'll advise you on how to have it read in the House of Commons.

Apart from our section on Green Alternatives, we have listed a variety of Organic Lawn Management companies such as Appleseed Organic Lawncare in Ottawa and Environmental Factor in Toronto. So, as you persuade friends and neighbours to cease their use of pesticides, you can also offer them equally effective green alternatives.


CAPS is also involved in (and encourages) grass roots protests of commercial & public organizations who refuse to curb their use of cosmetic pesticides on their greenscapes. CAPS Director, Bernard Frazer staged his own one-man Father's Day Protest on Burlington's Royal Botanical Gardens. The day long picket was a reaction to the RBG's continued use of herbicides, insecticides and fungicides throughout the many gardens and lawns on RBG property. In excess of 5,000 motorists observed the protest, many of whom demonstrated their support by honking and offering "thumbs-up".

We are also involved in (and strongly encourage) writing letters to local papers either in response to government inaction on the pesticide reform issue or to simply raise awareness of it. Please visit our CAPS NEWS and ARCHIVED NEWS section for a reprint of these letters. If your own letters have been published, please forward us copies so that we may add them to our CAPS NEWS page.
Should you require assistance in launching your own local campaign, please don't hesitate to email us for guidance.
Whatever your efforts, please drop us a line to let us know what you're doing and what reaction you're getting.

If you are able to make a donation to CAP, please contact our Director, Bernard Frazer, for information.